How to Properly Fit a bike helmet
At Bike Rodeo Helmets, we understand that safety is the most important thing about cycling. That's why we prioritize and emphasize proper bike helmet fitting to ensure maximum effectiveness at bike rodeos. When fitting a bike helmet, consider the Size, Position, Straps, and Chin Buckle – each of these plays a crucial part in ensuring the rider's safety. We encourage you to review the steps for bike helmet fitting below.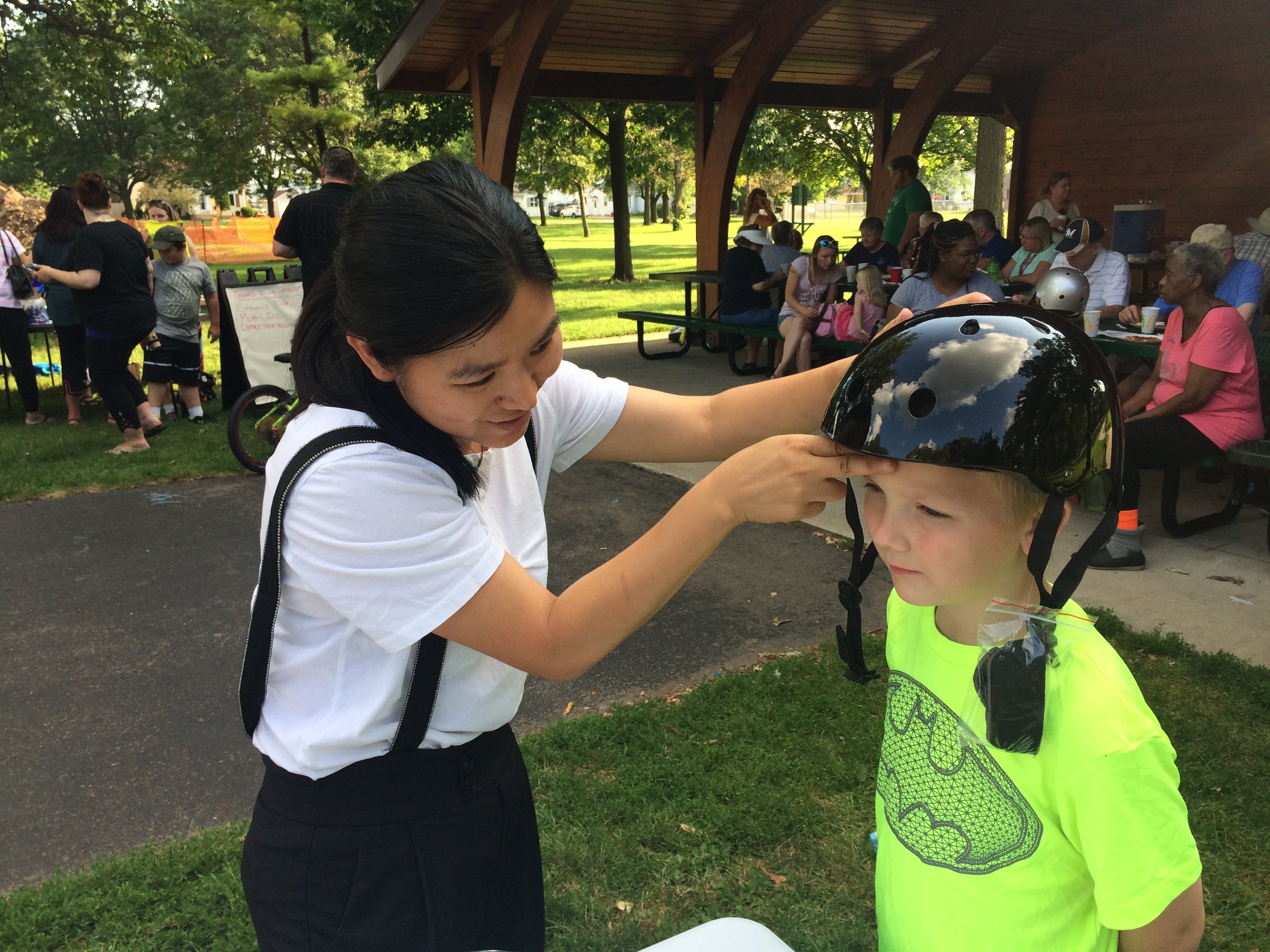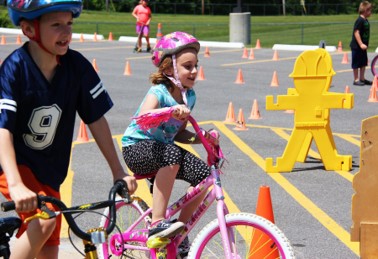 Bike Safety: Our #1 Priority
We take safety seriously. As a supplier of custom-branded bike helmets for large events, we understand the importance of wearing helmets that fit properly: in the event of an accident, protective cycling gear makes a world of difference. That's why Bike Rodeo Helmets is committed to providing great products and valuable information about proper helmet fitting and care to our customers, so you can feel confident and secure at your next event.
Bike Rodeo Helmets offers a wide selection of custom-branded helmets, including helmets for young riders. Our youth rodeo helmets are specially designed to provide maximum protection and an exceptionally comfortable fit. One thing we know for certain is that kids grow fast, which is why we offer a variety of sizes: to make accommodations for the next generation of safe bike riders. When you choose our youth rodeo helmets, rest assured that the riders at your next big event will be safe and sound.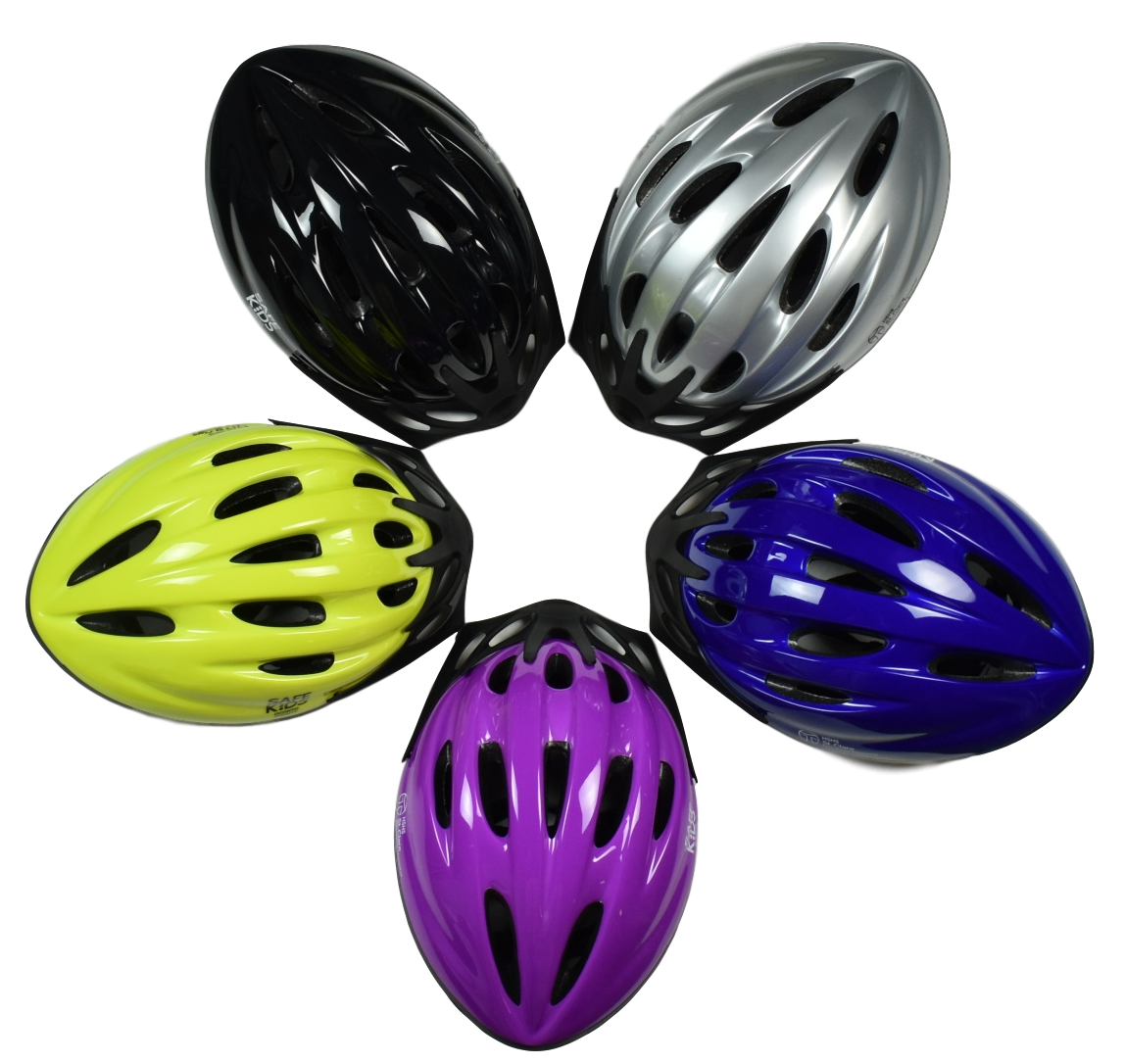 Interested in custom-branded bike helmets from Bike Rodeo Helmets? Get a quote today! Our team of experts will help get unique, high-quality helmets in your hands ahead of your next big event. Simply fill out our quote form with your specifications, and we'll offer you a personalized quote for your order. Contact us today, and let's get started!
A Step-by-Step Guide to Properly Fit a Bike Helmet
Step 1: Determine the Right Size
To ensure a proper fit, your bike helmet must fit snuggly without rocking back and forth, forward or back.

Fill in any areas that are loose with extra padding provided with the helmet, or use the sizing adjuster to achieve the proper fit.
Step 2: Position Your Helmet
Your bike helmet should sit about 1-2 finer lengths above your brow line.

When wearing the helmet, it should be visible when looking up.
Step 3: Adjust the Straps
Your helmet straps should form a "Y" just underneath your ears.

Adjustments can be made on the sides to achieve the proper fit.
Step 4: Fasten the Chin Buckle
Make sure the chin strap is snug, allowing only a finger or two to fit between your chin and the strap.

You should be able to open and close your mouth comfortably while wearing the helmet.